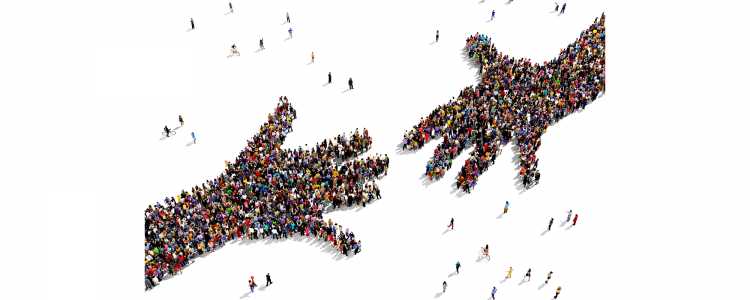 SCOTTISH BAR INTERNATIONAL HUMAN RIGHTS AWARD launched by Faculty of Advocates
A new award to honour men and women overseas who champion human rights in the most challenging of circumstances is being launched by the Faculty of Advocates.
The winner of the Scottish Bar International Human Rights Award will be invited to Edinburgh for a week to share experience and expertise with members of Faculty and others who work to uphold the rule of law and protect human rights.
Latest figures suggest that around the world, more than 300 human rights defenders are murdered each year, and a survey found that fundamental human rights have diminished in two-thirds of 130 countries surveyed.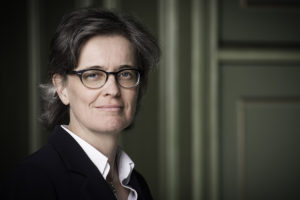 Shelagh McCall, QC, Convenor of the Faculty's Human Rights and Rule of Law Committee, said: "When Scottish lawyers take up the challenge of defending human rights, we are fortunate that we do so in a mature and well-developed legal system that respects the rule of law. In many other countries, human rights lawyers are victims of violence, intimidation, harassment, smear campaigns and surveillance.
"Despite that, human rights lawyers and defenders achieve remarkable outcomes. They play a key role in upholding the rule of law by representing local communities and victims of alleged mass human rights violations in areas of armed conflict, social unrest, persecution of minorities or environmental conflicts.
"It is important to recognise these achievements and the bonds of solidarity and respect that exist between lawyers globally who work upholding human rights and the rule of law."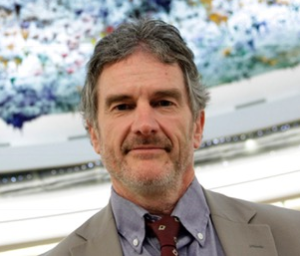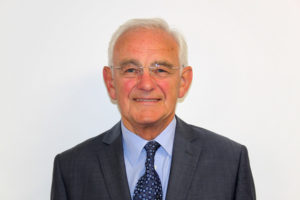 Applications for the award will be scrutinised by a selection committee chaired by Lord Bonomy, the former Scottish judge who spent five years in The Hague as a judge of the International Criminal Tribunal for the former Yugoslavia. The judging panel will also include Professor Alan Miller, Special Envoy of the Global Alliance of National Human Rights Institutions in Geneva.
The award will have strict criteria to ensure that it goes only to someone from an organisation which is apolitical and who conducts only peaceful activities to promote human rights and the rule of law.
It is intended that the inaugural winner will travel to Edinburgh in November to receive the award.
"This is a particularly opportune year to launch the award, being the 20th anniversary of the UN's 1998 Declaration on Human Rights Defenders," added Ms McCall.
"As the Declaration makes clear, the defence of human rights transcends borders and requires us all to work collectively with others around the world. We very much look forward to meeting our first winner and raising the profile of human rights in their country, offering advocacy training tailored to assist in their work, and enabling them to make contacts to help and support them in their work."
Lord Bonomy said the ethos of the Faculty was to promote and uphold human rights and the rule of law.
"The Faculty has a proud history of supporting international human rights initiatives and this award, to be given every two years, is another example of that support," he added.
Professor Miller said: "Lawyers and human rights defenders, their colleagues and families often face attacks on a daily basis. It is a lonely and dangerous place to be. The Scottish Bar International Human Rights Award shines a light of solidarity into that darkness. International support helps keep lawyers safe so that they can get on with their job and ensure access to justice for the people they represent."
To apply https://www.humanrights.scot/awards/scottish-bar-international-human-rights-award-2018/
La Faculty of Advocates anuncia un Premio Internacional de Derechos Humanos
Se lanza un nuevo premio para reconocer a las mujeres y hombres que defienden en países del extranjero los derechos humanos en circunstancias extremas.
El galardonado con el Premio Internacional de Derechos Humanos del Colegio de Abogados de Escocia será invitado a Edimburgo durante una semana para compartir sus experiencias y conocimientos con miembros de la Faculty of Advocates y con otras personalidades que también trabajan por el estado de derecho y para proteger los derechos humanos.
Las últimas cifras apuntan a que en todo el mundo, más de 300 defensores de derechos humanos son asesinados cada año, y las encuestas señalan que los derechos humanos fundamentales se han visto reducidos en dos tercios en los 130 países que fueron analizados.
Shelagh McCall, QC, Coordinadora del Comité de Derechos Humanos y del Estado de Derecho de la Faculty of Advocates, dijo: "Cuando los abogados escoceses aceptamos el desafío de defender los derechos humanos, somos afortunados de hacerlo en un país con un sistema legal maduro y evolucionado que respeta los principios del estado de derecho. En muchos otros países, los abogados de derechos humanos son víctimas de violencia, intimidación, acoso, campañas de desprestigio y vigilancia".
"A pesar de ello, los abogados y defensores de los derechos humanos logran resultados muy importantes. Desempeñan un papel clave en la defensa del estado de derecho al representar a las comunidades locales y a las víctimas de presuntas violaciones masivas de los derechos humanos en zonas de conflicto armado, disturbios sociales, persecución de minorías o conflictos ambientales.
" Es importante reconocer estos logros y los lazos de solidaridad y respeto que existen entre los abogados de todo el mundo que defienden los derechos humanos y el estado de derecho".
Los candidatos para el premio serán examinados por un comité de selección presidido por Lord Bonomy, antiguo Juez escocés que ejerció cinco años en La Haya como Magistrado del Tribunal Penal Internacional para la antigua Yugoslavia. El jurado también incluirá al Profesor Alan Miller, Enviado Especial de la Alianza Global de Instituciones Nacionales de Derechos Humanos en Ginebra.
El premio tendrá un criterio estricto para garantizar que se otorgue únicamente a personas que colaboren con organizaciones sin intereses políticos y que realicen actividades pacíficas para promover los derechos humanos y el estado de derecho.
Se espera que el ganador de esta primera edición viaje a Edimburgo en noviembre para recibir el premio.
"Este es un año especialmente oportuno para lanzar el premio, ya que es el vigésimo aniversario de la Declaración de las Naciones Unidas sobre el Reconocimiento de los Defensores de los Derechos Humanos de 1998", añadió la Sra. McCall.
"Como establece la Declaración, la defensa de los derechos humanos trasciende las fronteras y requiere un trabajo conjunto en todo el mundo. Estamos deseosos por conocer nuestro primer ganador y apoyar su trabajo como defensor de los derechos humanos en su país, ofreciéndole formación especializada en su campo que le pueda ser de utilidad para su trabajo y asistiéndole para hacer nuevos contactos que puedan ayudarle en su trabajo.
Como dijo Lord Bonomy, "el espíritu de la Facultad era promover y defender los derechos humanos y el estado de derecho".
"La Facultad tiene una historia notable en apoyar iniciativas internacionales de derechos humanos y este premio, que se otorgará cada dos años, es otro ejemplo de ese apoyo", añadió.
El profesor Miller dijo: "Los abogados y defensores de los derechos humanos, sus compañeros y sus familias se enfrentan a menudo a ataques diarios. Es un lugar solitario y peligroso. El Premio Internacional de Derechos Humanos del Colegio de Abogados de Escocia arroja una luz de solidaridad en esa oscuridad. El apoyo internacional ayuda a proteger a los abogados para que puedan continuar con su trabajo y así garantizar el acceso a la justicia para las personas que representan".
La Faculty of Advocates annonce le Prix international de droits humains
La Faculty of Advocates inaugure un nouveau prix pour la reconnaissance des femmes et des hommes qui se consacrent à la défense des droits humains malgré les hauts risques auxquels ils s'exposent.
La personne qui se verra decerner le Prix international de droits humains du Barreau d'Écosse sera invitée à Édimbourg pendant une semaine afin de partager des expériences et connaissances avec les membres de la Faculty of Advocates et autres personnes qui travaillent pour la primauté du droit et la protection des droits humains.
Selon les plus récentes statistiques, 300 défenseur/es de droits humains sont assassinés chaque année. En outre, une enquête récente a dévoilé que la situation des droits humains s'est grandement détériorée dans les 130 pays visés par l'analyse.
Selon Mme Shelagh McCall, QC, coordinatrice du Comité des droits humains et de l'État de droit de la Faculty of Advocates : «Lorsque les avocats écossais acceptent le défi de défendre les droits humains, nous sommes privilégiés de pouvoir le faire dans un système légal mature et évolué qui respecte la primauté du droit. Dans plusieurs pays, les avocats de droits humains sont victimes de violence, d'intimidations, d'harcèlement, de diffamation et de surveillance ».
« Malgré cela, les avocats et les défenseurs de droits humains atteignent des résultats remarquables. Ils jouent un rôle clé dans la défense de l'État de droit par la représentation des communautés locales et des victimes de présumées violations massives des droits humains dans les zones de conflits, d'instabilité sociale, de persécution des minorités ou des conflits environnementaux. Il est important de reconnaître ces avancées ainsi que les liens de solidarité et de respect qui existent entre les avocats partout dans le monde qui défendent les droits humains et la primauté du droit.»
Un comité de sélection présidé par Lord Bonomy, ex juge écossais qui a siégé pendant 5 ans au Tribunal pénal international pour l'ex Yougoslavie à la Haye. Le professeur Alan Miller, envoyé spécial auprès de l'Alliance globale des institutions nationales des droits de l'homme de Genève fera aussi partie du jury qui étudiera les candidatures.
Le Prix sera octroyé selon des critères stricts afin de garantir que la personne sélectionnée soit apolitique et réalise seulement des activités pacifiques de promotion des droits humains et de la primauté du droit. Le premier lauréat sera invité à recevoir son prix à Édimbourg en novembre.
«Cette année est une années particulièrement opportune pour l'inauguration de ce prix considérant que c'est le 20e anniversaire de la Déclaration sur les défenseurs des droits de l'homme des Nations Unies de 1998» a ajouté Mme McCall.
«Comme le stipule la Déclaration, la défense des droits humains dépasse les frontières et nous oblige à travailler tous ensemble à travers le monde. Nous sommes très impatients de rencontrer le premier lauréat et promouvoir la protection des droits humains dans son pays, en offrant un programme de formation de plaidoirie adapté pour l'aider dans son travail et permettre la création d'un réseau de contacts permettant de l'aider dans son travail ».
Lord Bonomy a déclaré que l'esprit de la Faculty of Advocates, est de promouvoir et défendre les droits humains et la primauté du droit ajoutant que « la Faculty a une fière histoire d'appui aux initiatives internationales de droits humains et nous voyons dans ce prix, qui sera octroyé chaque deux ans, un autre exemple de cet appui.»
Le professeur Miller quant à lui a déclaré que «les avocats et défenseurs de droits humains, leurs collègues et familles sont confrontés à des attaques de façon quotidienne. Cette une position solitaire et dangereuse. Le Prix international de droits humains du Barreau écossais fait briller une lumière de solidarité dans cette obscurité. L'appui internationales aide à protéger les avocats afin qu'ils puissent continuer leur travail et garantir un accès à la justice pour les personnes qu'ils représentent.»